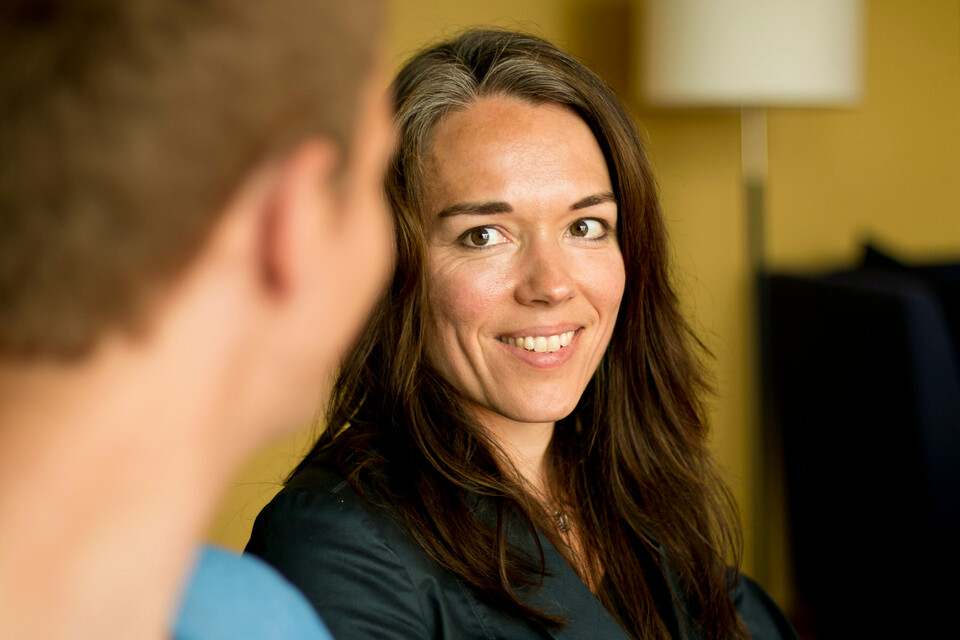 Learn to Meditate at the Young Retreat
Kursen startar
Lördag 30 juli 2022, 16:00
Kursen slutar
Lördag 06 augusti 2022, 14:00
Alla kan lära sig Acem Meditation. Det är en enkel teknik, utan mystik. Du får en personlig introduktion och handledning som gör att du får en god start. Ledda diskussioner i grupp hjälper dig att hantera utmaningarna i början och att bli regelbunden i din meditation.
På grundkursen - Steg 1 - lär du dig
• Meditationstekniken
• Meditationspsykologi
• Att använda meditationen på egen hand
Kursen tar speciellt upp Acem Meditation som en metod för stresshantering och avspänning. Tekniken kan du sedan använda på olika sätt, regelbundet eller efter behov.
Grundkursen består av fem möten, en kväll i veckan; online-grundkursen har sex möten. Undervisningen sker i grupp, utom när du får instruktionen och lär dig meditera - den gången är individuell. Under kursen blandas teori med gruppdeltagarnas egna erfarenheter av meditation.
På en del orter kan du lära dig tekniken fre-lör eller under en helg. På helgretreater och vissa sommarretreater på Lundsholm kan du också lära dig Acem Meditation.
Föredrag som placerar meditationstekniken i ett vetenskapligt sammanhang erbjuds på vissa orter.
OBS! Du kan lösa ett kurspaket för steg 1 + steg 2: Kostnad 1 800 kr (1 200 kr heltidsstuderande).
-----------------------------------------------------------------------------
Om du skulle få problem med att anmäla dig, eller med att betala över PayPal, kan du gärna mejla din anmälan till acem.stockholm@acem.se, eller acem.uppsala@acem.se. Du kan förstås betala kursavgiften till Acem pg 57 69 53-4, eller kontant vid kursstart.
Du kan också betala med SWISH - Acem Sverige: 123 379 5242. Ange alltid vad betalningen gäller!
OBS! Mejl från Acem till gmail- eller hotmail-adresser hamnar ofta i spam, så titta gärna där om du saknar svarsmejl på din anmälan eller kursinformation.
Kursen startar
Lördag 30 juli 2022, 16:00
Kursen slutar
Lördag 06 augusti 2022, 14:00
This beginner's course is part of the International Young Retreat for meditators.
IMPORTANT PRACTICAL INFORMATION
(opens in a new window)
When ordering using the menu and button above, please remember to register the appropriate price alternative before clicking the button.
Full-time students get a discount.
If a registration is cancelled due to covid-related issues, the course fee (not travel expenses) will be refunded in full (no administration fee deducted). If a registration is cancelled for other reasons before 1 July 2022, the course fee will be refunded minus an administration fee of NOK 600. If a reservation is cancelled after 1 July 2016, the course fee is not refundable. As a protection against unforeseen circumstances, you are strongly advised to obtain suitable travel insurance and to buy refundable tickets.
It is also possible to register by sending a message to Acem and paying by international bank transfer to:
● SWIFT/BIC: NDEANOKK
● IBAN NO: NO7560260504021
● Recipient: Acem, Pb 2559 Solli, NO-0202 Oslo, Norway
● Bank: Nordea Bank Norge ASA, Pb 1166 Sentrum, NO-0107 Oslo, Norway
● Include the following information: Course number (to be found in the upper right corner of this page) + name of participant(s)
● Your registration will be valid upon receipt of your payment.
The initiator in charge of this retreat is Ellen Gravklev.
Kurstyp: Grundkurs i Acem Meditation - Steg 1
Kursen arrangeras av Acem Student Group
Kursnummer: V22098
Kursledare